How much does it cost to build a custom home in Vancouver?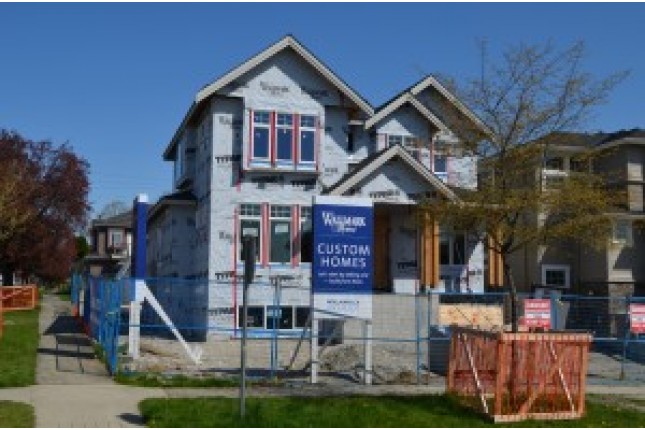 As a custom home builder, we're often asked "How much does it cost to build a home in Vancouver?"
The truth is there is no one size fits all answer to this question. The size of the home, lay of the land, design and any special features (such as movie theaters, saunas, or wok kitchens) will all factor in to the cost-per-square-foot. Since we build fixed price custom homes knowing the nitty-gritty details of each home is integral to determining it's budget - which is why we offer a series of free, no-obligation consultations through our Constant Consultation program.  
The three main factors we consider when budgeting a custom building a home in Vancouver are its size, design, and special features.  
1) The size of the new custom home.
The larger the home the more the cost is per square foot is, right? Not always.
In fact, the budget per square foot often decreases when the size of the home increases. This because as you  increase the size of the rooms, the cost of the supplies needed to build those rooms doesn't increase at the same rate.
Let's look at the difference in cost per square foot between two master bedrooms. Room One is square, measuring 10 × 10 ft (100 sq ft) and Room 2 is  rectangular, measuring 13 x 15 ft (195 sq ft). Even though Room Two is nearly double the square footage of Room One, it only has 16 ft more wall making the cost per square foot decrease. Building the rectangular room will cost more in total to finish, but the actual cost per square foot is much lower. 
2) The design of your new home.
Hard wood or linoleum? 3 bedrooms or 2? A full basement suite or a games room? These are all questions to consider when dreaming up your custom home and will factor into it's budget. 
The layout, the number of bathrooms (bathrooms have the highest cost per square foot because of plumbing fixtures), and the type of floor you choose will have the biggest impact on the budget-per-square foot of a new custom home. 
3) Custom work, additions and special features.
Custom work, such as doggie baths, wok kitchens and special features like wainscoting or detailed coffered ceilings all help to make a home uniquely yours.
No two custom built homes are alike - that's why they're so special! But it also means that it's difficult to give an average building budget for those of you that call in.  As we get to know our clients, their families, and their distinct needs we can begin to come up with a rough estimate. We then work on it even more to come up with a fixed price contract that's guaranteed down to the penny!
Don't forget!
Surveys, inspections and demolition or excavations costs will also impact the cost of your custom built Vancouver home.  Whether your building a new home in North Vancouver, Vancouver or Burnaby, one thing you need to remember is every city in the Greater Vancouver area has their own unique set of guidelines and rules that must be followed in order build your new custom home.
After 25 years in the Greater Vancouver home building business, we know that listening is the best way to begin building.  If you would like to know more about our constant consultation process, our fixed price guarantee or more info on custom home building in Vancouver,  we should talk. Click here to get in touch.