#TEARDOWNTUESDAY - November 26th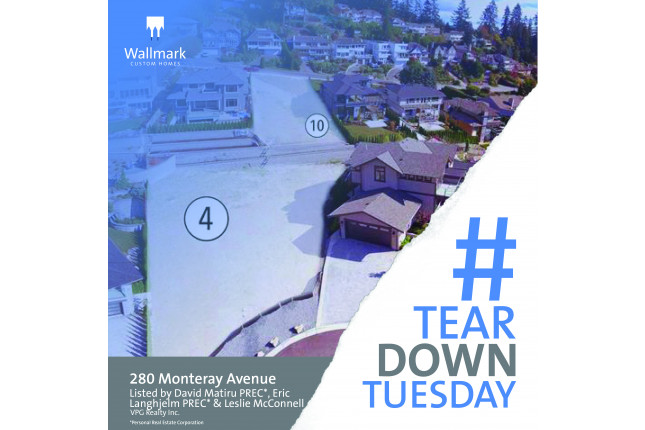 IT'S #TEARDOWNTUESDAY!
.
And what we have for you today is a property that's already been town down and is ready to build:
280 Monteray Avenue
North Vancouver, Upper Delbrook
Lot Size: 7,104 SQFT
Zoning: CD-88
Tax Assessment: $1,629,000
Listed by: David Matiru Personal Real Estate Corporation, Eric Langhjelm Personal Real Estate Corporation and Leslie McConnell from VPG Realty Inc.
Why do we love this lot even more right now? Well.. aside from its stunning views of both the city and mountains, right now, it also comes with a $100,000 shopping spree with CF Interiors and interior design services from Sara Brown & Co.! So, just imagine.. building your dream home with stunning views and furnishing it to the nines with pure, designer tastes to match! Does it get any better than that? We think not!
So feel free to give us a call with any of your building lot questions, either on this property or any other at 604.420.5220.
.
We would love the opportunity to work with you to build a beautiful custom home! .