Building your first custom home? You'll want to read this first!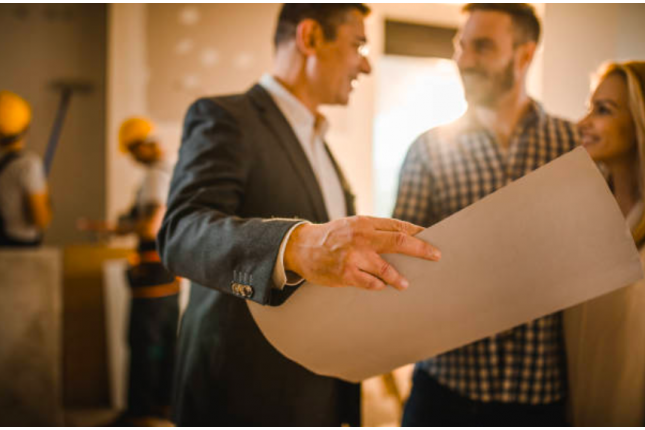 When it comes to doing anything for the first time, it's important to trust the right people who can give you professional advice that is always in your best interest. After all, it's why they are called professionals. We know that when it comes to custom home building, there is so much advice and suggestions out there. The questions is… how much of it is fact and how much of it is fiction?
In this blog post, we'll debunk common questions and mistakes from those building their first custom home, just like yourself.
1 – Purchasing a lot
Do you want to build on a new lot or on the lot you in which you are currently living? If you've decided to purchase a new building lot for your custom home, it's important to have a topographical survey first so that you can truly understand the "lay of the land" first and plan your home according to the space, instead of placing the dream home in your mind on a certain building lot. Sometimes, properties will need additional servicing costs, which is why it's important to do your due diligence beforehand and before you get into more of the planning and designing.
2 – Budget before design
It's easy to skip right into the design phase of your custom home, as you start imagining all the possibilities. But before you get your feet wet in this department, you'll want to work out exactly how much you can afford to build your custom home. And keep in mind, project budget is different than build budget, which we've explored further in a previous blog post that you can read about here.
3 – A home designer that understands you
Once you do get into the depths of home design, it's important to choose someone or a company you feel comfortable with who understands your vision completely. Not sure where to start? No worries! We've got an exhaustive list of home designers and architects, each varying in style, process and pricing so we can point you in the right direction to a few people that you can interview and select from.
4 – What others are saying
Checking references is a critical part in any decision you make, whether it be for a custom home builder like ourselves, or even for the home designer or architect. And it's just as important to check with relevant references too. For example, when you're selecting a home designer, speak to the references of people who have built a similar home to what you have in mind. The process and timeline will all be similar to yours so you can get a better idea about what to expect.
In conclusion, there are right ways to go about custom home building and there are wrong ways. Who you choose to work with is just as important as how well you plan. By following the advice above, you can avoid the most common errors that end up costing you, the client, additional time, stress and money.