#TEARDOWNTUESDAY - September 10th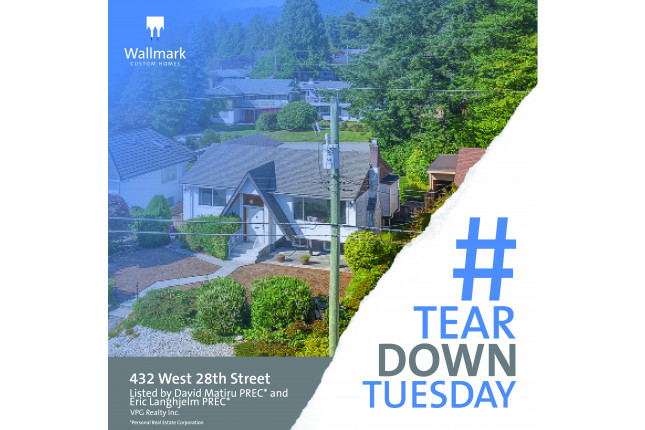 IT'S #TEARDOWNTUESDAY!
.
Here's what we have for you today and it's not on the MLS!
432 West 28th Street
North Vancouver, Upper Lonsdale
Lot Size: 5,462 SQFT
Zoning: RS1
Tax Assessment: $1,416,600
Listed by: David Matiru Personal Real Estate Corporation and Eric Langhjelm Personal Real Estate Corporation from VPG Realty Inc.
Cute as a button! This home is in immaculate condition for an older home and therefore represents a great holding property! But the location is unbeatable - making this one also a great lot to build your next family home on.
So feel free to give us a call with any of your building lot questions, either on this property or any other at 604.420.5220.
We would love the opportunity to work with you to build a cute custom home! .