#TEARDOWNTUESDAY - May 28th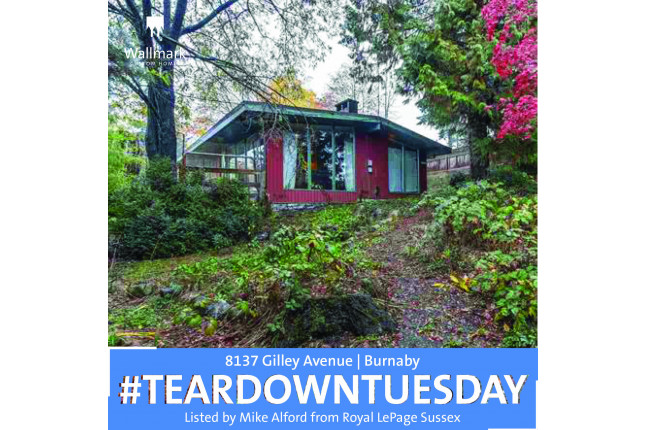 IT'S #TEARDOWNTUESDAY!
Here's what we have for you today:
8137 Gilley Avenue
South Slope, Burnaby South
Lot Size: 8,418 SQFT
Zoning: R2
Tax Assessment: $1,475,000
Listed by: Mike Alford and Marco Reichgeld Personal Real Estate Corporation from Royal LePage Sussex
Don't let the hashtag fool you on this one - as it is still a very livable and totally cute little home. Curious to know more of what you can build on here?! We also offer a complimentary walkthrough of the property to outline the setbacks, the need for retaining walls, buildable square footage and so much more!
So feel free to give us a call with any of your building lot questions, either on this property or any other at 604.420.5220.
We would love the opportunity to work with you to build a beautiful custom home!