#TEARDOWNTUESDAY - March 10th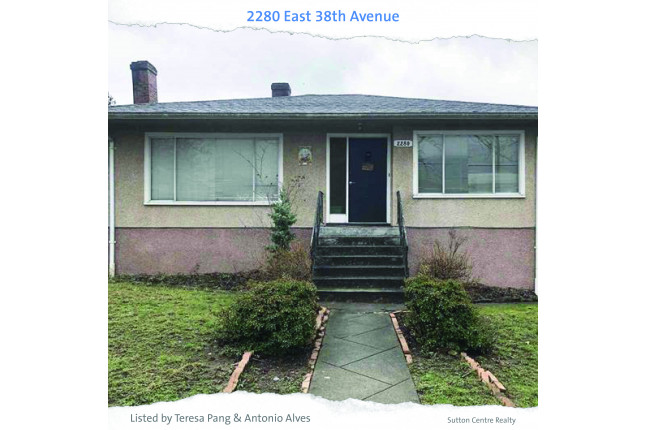 IT'S #TEARDOWNTUESDAY!
.
Here's what we have for you today:
2280 East 38th Avenue
Vancouver East, Victoria VE
Lot Size: 5,640 SQFT
Zoning: RS-1
Tax Assessment: $1,343,200
Listed by: Teresa Pang & Antonio Alves from Sutton Centre Realty.
Wouldn't it be nice if you could live close enough to school that the kids could just walk there on their own?
.
Well, with this great property, now they can! Close enough to Victoria Street yet not right there, and in a prime residential area within walking distance to Montessori and parks.
Interested? Feel free to give us a call with any of your building lot questions, either on this property or any other at 604.420.5200.
We would love the opportunity to work with you to build a beautiful custom home!