#TEARDOWNTUESDAY - July 2nd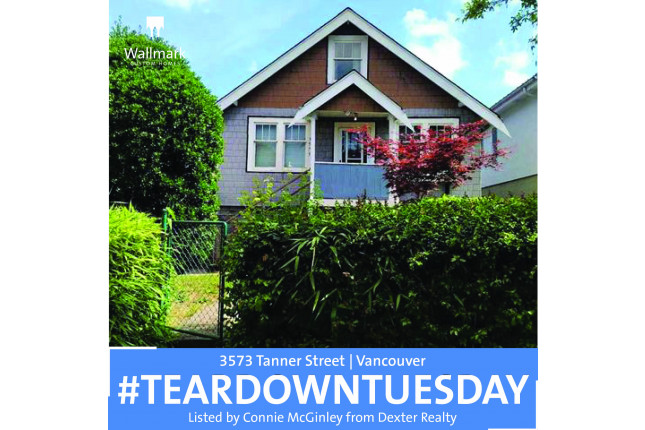 IT'S #TEARDOWNTUESDAY!
.
Here's what we have for you today:
3573 Tanner Street
Collingwood, Vancouver East
Lot Size: 3,960 SQFT
Zoning: RS-1
Tax Assessment: $1,278,300
Listed by: Connie McGinley from Dexter Realty
If only the walls could talk, this cute-as-a-button home has been in the hands of one family for the past 70 years! One thing for sure, this lot is ready for a brand new family to soak in these views. Curious to know more of what you can build on here?! We also offer a complimentary walkthrough of the property to outline the setbacks, the need for retaining walls, buildable square footage and so much more!
So feel free to give us a call with any of your building lot questions, either on this property or any other at 604.420.5220.
We would love the opportunity to work with you to build a beautiful custom home!