Kitchen Elements: to hide or not to hide?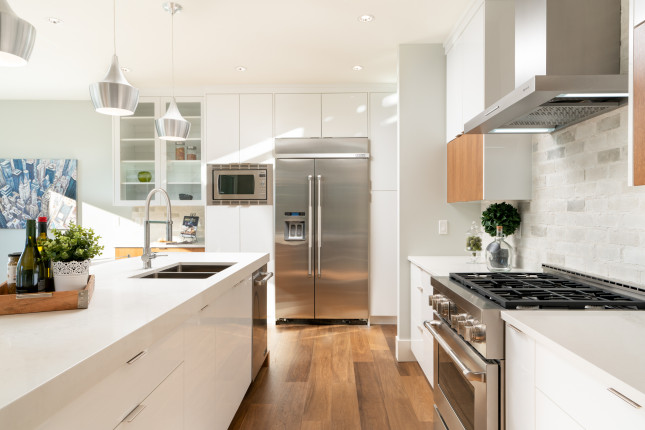 At first, they would dedicated to the back room of any home. Then, they were designed to be open-concept. But lately, we are noticing something new – hiding your appliances in plain sight. No matter the brand, appliances can easily be tucked behind paneled fronts, that match the cabinetry throughout the rest of the kitchen space. Rather than have your appliances stand out, clients are looking to integrate them seamlessly with the rest of the home instead.
 "There's a transition away from the traditional kitchen to an integrated kitchen, with concealed appliances and a sleeker look overall," says Michael Richter. "People want the kitchen to look like one wall, to be a muted space. They want to get things off the counters and put everything away."
 We are definitely loving a counter clear of clutter because whether you want to see them or not, every kitchen needs to have them: small appliances, pot and pans, etc.
 What other design trends are we seeing in the kitchen these days? Clean and simple lines, minimalistic-looking cabinetry, and full-height backsplashes are some of the most popular ones.
 No matter which route you take for your kitchen elements, one constant remains – and that's the concept of keeping the kitchen open to other areas of the home.