BONUS #TEARDOWNTUESDAY - September 17th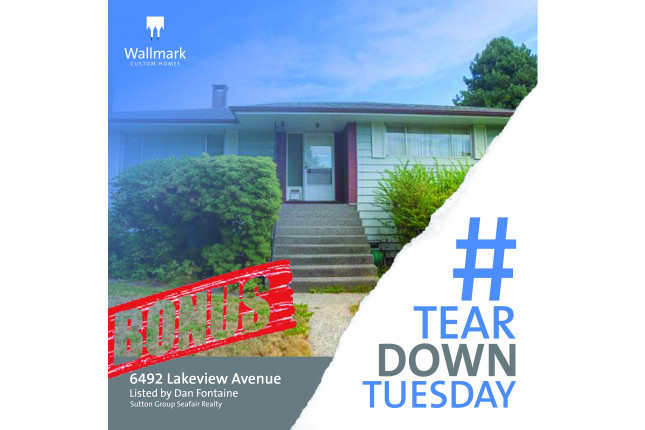 IT'S BONUS #TEARDOWNTUESDAY!
(Yes, that's right… you get TWO properties this week!!)
Here's what we have for you today!
6492 Lakeview Avenue
Burnaby South, Upper Deer Lake
Lot Size: 9,174 SQFT
Zoning: R5
Tax Assessment: $2,089,300
Listed by: Dan Fontaine from Sutton Group Seafair Realty
Even the address has a nice ring to it, so just imagine the beautiful home you could build here?! Or… technically, we should say "homes". With R5 zoning on this property, that means you can build a duplex here! Another great corner lot with ample opportunities.
So feel free to give us a call with any of your building lot questions, either on this property or any other at 604.420.5220.
.
We would love the opportunity to work with you to build a custom duplex!