Best of: Our 4 Favorite Home Improvement Apps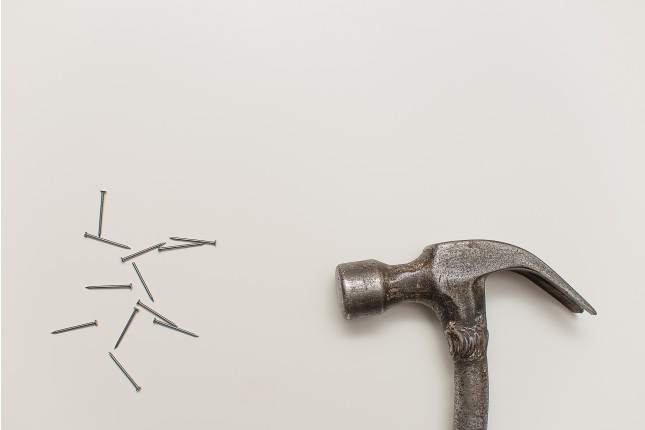 Whether you're gathering inspiration for a custom home, switching up paint colors or thinking about a DIY project, there are plenty of apps out there to help you get started.  Check out our top 4 smartphone home improvement apps below:
 Just like the website, the Houzz's mobile app combines millions of home inspiration photos with advice, articles and pro-tips. You can search for contractors in your area, ask questions, participate in forum discussions and create idea-books for gathering inspiration. You can also check out the past projects of home building professionals (check out ours, here!) and read reviews. We love the Houzz app for its highly visual interface and lively discussion boards.

Pinterest (Android and iOS, free)
You can use Pinterest to save just about anything, so it's no surprise that it's also useful for gathering inspiration for a new custom home. Similar to the web version, the Pinterest app is intuitive and super easy to use. With great search capabilities, whether you're looking for craftsman exteriors or dog friendly custom features, you'll have thousands of photos at your fingertips.  We use it to showcase our projects and collaborate with clients when designing their custom homes (check out our page!). Unfortunately, the mobile version doesn't include the Pinterest Save Button for surfing the web, but you can save photos by going to "Share" then selecting Pinterest (see here for more).
iHandy Carpenter (iOS, $2.79 in the App Store)
This mini digital toolkit contains a plumb bob, surface level, bubble level, steel protractor, and steel ruler making it essential for any DIY project around the home. It's beautifully designed and very easy to use, perfect for when you don't want to lug around your tools.
TapPainter (iOS, free and paid versions for $3.99 in the App Store)
Snap a picture, tap a wall and choose a color – that's all you have to do to virtually makeover your space with TapPainter. With infinite colors available the free version is great for when you aren't sure what you want on your walls just yet. It lets you choose colors via three sliders, and gives you the HTML color number. The paid version gives you to swatches from brands like Sherwin-Williams, Benjamin Moore, Behr and more. If you aren't ready to pony up the $$ for the paid version but want to see real swatches, head to this website, type in the last 6 numbers or letters of the web colour code, chose a brand and voila – 4 top paint color matches from a brand of your choosing!
New home building can be intimidating but with these apps in hand your smart phone can become one of the most useful tools to get you started. If you're thinking about building a new custom home, we should talk. Click here to get in touch.