#TEARDOWNTUESDAY - October 15th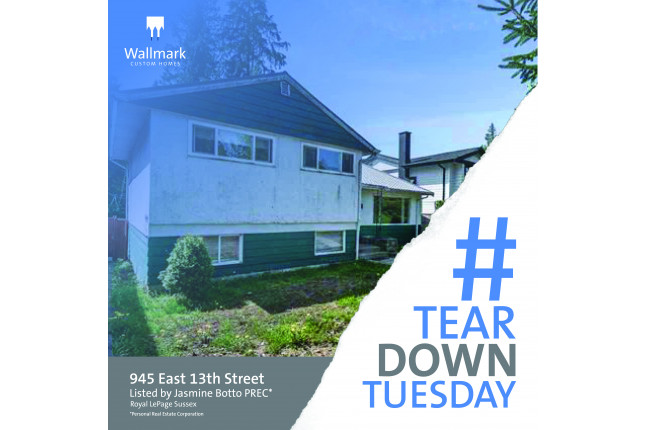 IT'S #TEARDOWNTUESDAY!
.
Here's what we have for you today:
945 East 13th Street
North Vancouver, Boulevard
Lot Size: 7,203 SQFT
Zoning: RSKL
Tax Assessment: $1,499,300
Listed by: Jasmine Botto Personal Real Estate Corporation from Royal LePage Sussex.
Opportunity is knocking! Will you please answer the door? South-side lot in a quiet cul-de-sac surrounded by the best parks available in the Boulevard neighbourhood. Just when you think it couldn't get any better… well it does! This home is also currently listed well below the tax assessed value!
So feel free to give us a call with any of your building lot questions, either on this property or any other at 604.420.5220.
We would love the opportunity to work with you to build a beautiful custom home!