#TEARDOWNTUESDAY - December 3rd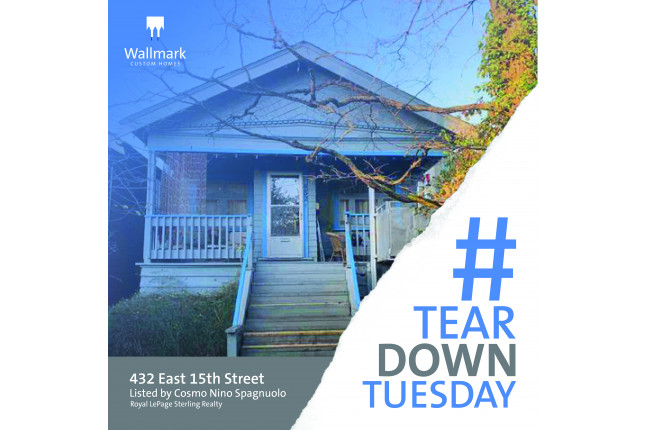 IT'S #TEARDOWNTUESDAY!
.
Here's what we have for you today:
432 East 15th Street
North Vancouver, Central Lonsdale
Lot Size: 3,675 SQFT
Zoning: RS1
Tax Assessment: $1,150,200
Listed by: Cosmo Nino Spagnuolo from Royal LePage Sterling Realty
A detached home in Central Lonsdale for only $850k?! Yup, there's no error or typo here!
Finally you can now afford a new house in North Vancouver. 
This 3,675 sq ft level lot offers may possibilities. While the lot is small - (approx. ( 25 X 147), it still caters to those that want a new house in North Vancouver, at a reasonable price.
.
Bonus: it also has lane access. It's considered one of the best and one of the most convenient areas of North Vancouver. This great area is close to shopping, parks, transit, walking distance to schools, and just minutes away from Highway 1 and the Ironworkers Memorial Bridge.
So feel free to give us a call with any of your building lot questions, either on this property or any other at 604.420.5220.
.
We would love the opportunity to work with you to build a beautiful custom home! .